Bay Area Alarm Company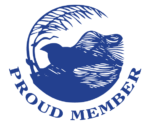 Listing Title:
Bay Area Alarm Company
Description:
In the past seven decades, Bay Alarm has grown to become the nation's largest independently owned alarm company. How did we do it? We have a motto – the "Bay Way". The Bay Way is about doing right by our customers, and treating our fellow Bay Alarm staff members with the utmost respect. We pride ourselves on timely service, quality workmanship, and customer support that goes beyond expectations. With Bay Alarm, youll get a security provider that understands your needs and constantly works to ensure that you remain secure. Member since 2020.
Ector Ortega, Residential Sales Rep.
Direct Phone: (707) 753-0994
John Reynolds, Branch Mgr., Petaluma
Direct Phone: (707) 753-0999
Send Message to listing owner