Edward Jones – Aaron Foppe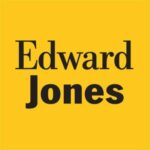 Listing Title:
Edward Jones – Aaron Foppe
Description:
I am proud to call The Mark West region my home. When my wife, Andrea, and I moved here in 2016, we couldn't have known how drastically our community would change after The Tubbs Fire, Kincade Fire, PSPS episodes, and COVID-19. I've made it my mission as an Edward Jones financial advisor to help those in our community navigate through the uncertainty that life can bring our way. While everyone in our community has experienced change, each individual has an experience that's unique to them. The way my family's story is unique is that we have had to figure out what all this means while raising a child who is physically and intellectually disabled. My wife and I have met hundreds of people in our community who care for a disabled person and share our same concerns: How has this situation already impacted my finances? What does life look like caring for a person with disabilities as we age? How do we ensure they are cared for after we're gone? How do we best prepare them for changes we can't foresee? To me, being a financial advisor with Edward Jones is all about understanding the subtle differentiators that make my clients unique, and tailoring custom financial strategies to suit. My goal is to partner with them in the long run to help them realize their financial goals, even as we face uncertainty together. Whether your goal may be starting out or starting over, long-term care planning, retirement savings, saving for college, preparing for unexpected events, growing wealth or saving for a home; your dreams are my passion. Member since 2021.
Aaron Foppe, Financial Advisor
Direct Phone: (707) 293-9491
Cell Phone: (707) 338-6191
Email: aaron.foppe@edwardjones.com
Lea Davis, Branch Office Administrat
Direct Phone: (707) 293-9491
Email: lea.davis@edwardjones.com
Send Message to listing owner