Firebrand Safety Systems, Inc.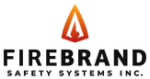 Listing Title:
Firebrand Safety Systems, Inc.
Description:
Firebrand Safety Systems was created to provide comprehensive solutions for home and business owners in our Northern California community dealing with wildfires and power shut offs. In recent years, wildfires have become a growing concern in our community. Firebrand Safety Systems was founded by a general contractor and firefighter to address this enormous threat to our community. We provide advanced solutions and an integrative system that can be tailored to each property owners specific needs, including electrical demands, water storage, emergency GO KITS, and fire resistant shelters. We take pride in meeting fire safety and power storage needs in our community and surrounding counties. Member since 2020.
Send Message to listing owner